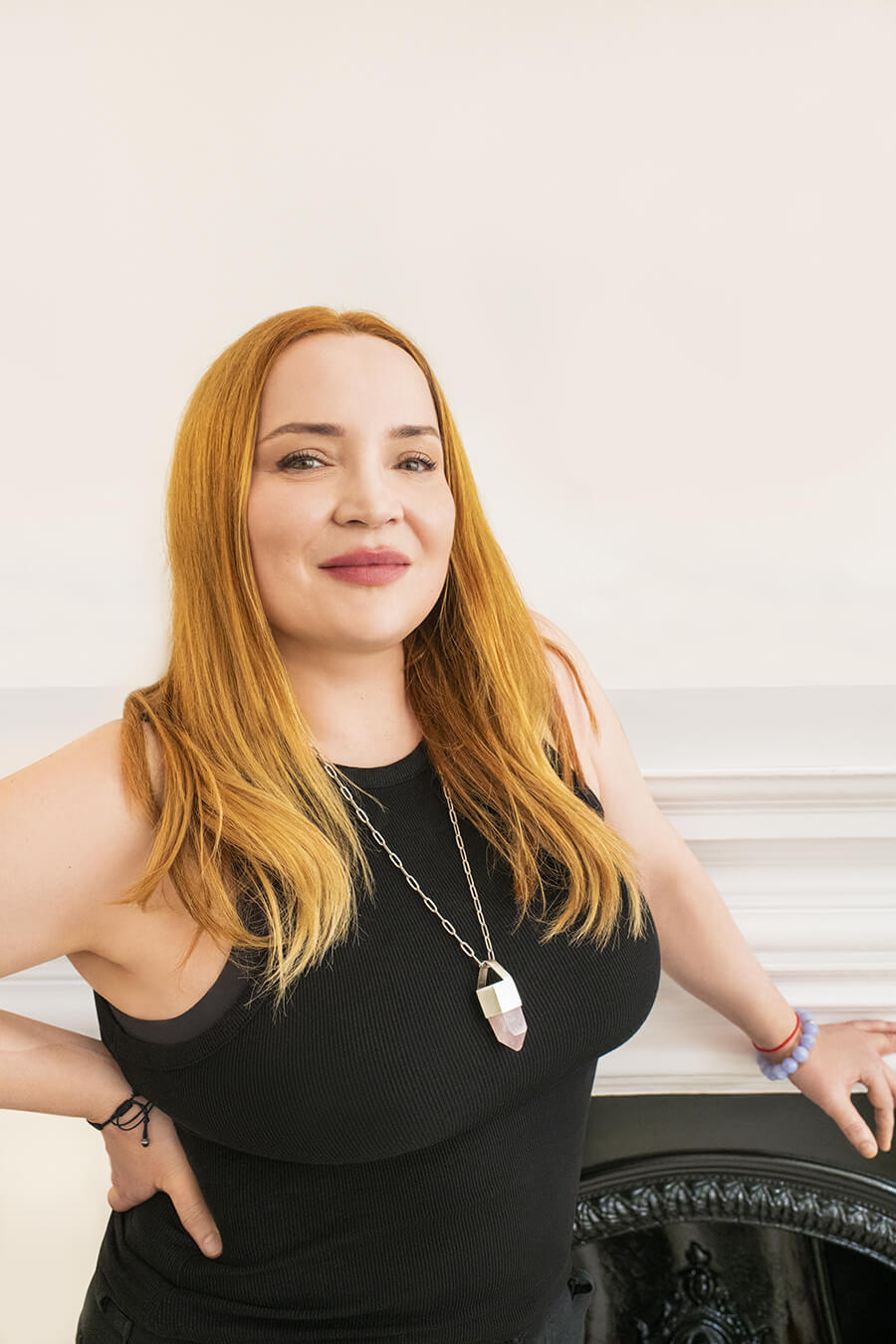 Jasmina VICO
Skin Health and Laser Expert & Founder of Vico Skin
Jasmina Vico has fast become the industry's leading Skin Health and Laser Expert, working with global film and TV actors and on award-winning productions. With experience spanning two decades, Jasmina has honed her transformative approach to skin health, combining advancements in natural science and technology into innovative protocols and signature skin treatments, creating the screen-ready skin that her London clinic and product line are now famed for.

Ever curious, Jasmina's interests in skin health and biology can be traced back to formative experiences shared with VicoSkin co-founder and twin sister Masa in their home country of Croatia. Growing up surrounded by nature and the sea, the twins developed a fascination for natural science, space, and the quantum field. These interests, and a continued exploration of new technological developments have all gone on to shape the VicoSkin Methodology and the foundational approach to Skin Health that has made Jasmina an industry leader.

The Gut x Brain x Skin axis informs a fundamental part of Jasmina's work, approaching the body as a whole to accurately understand any reactivity or stressors that might be impacting the skin. Jasmina considers both the immediate and long term results for clients. Combining laser technology, advanced clinic treatments and biological considerations, Jasmina and the VicoSkin team are specialists in optimising skin health, supporting skin longevity, and treating inflammatory conditions such as acne and rosacea.

Education is at the heart of a VicoSkin treatment, empowering clients with environmental and lifestyle expertise to support their skin beyond a product routine. It's this knowledge that delivers such striking skin-results, helping clients to feel comfortable wearing less makeup, further solidifying Jasmina as a trusted auteur, consistently delivering the lit-from-within radiance that's gone on to become her signature.

As a sought-after expert across the Film + TV industry, Jasmina is frequently called on by leading makeup artists navigating advancements in camera and lighting technology to create the skin looks for award-winning productions, including The Crown, Killing Eve, The Queen's Gambit and most recently Greta Gerwig's Barbie, closely supporting Margot Robbie, America Ferrera and the wider cast throughout filming.

In 2023, Jasmina launched her eponymous product line VicoSkin, where she encapsulated her signature protocols into groundbreaking formulas, chameleon-like in their ability to adapt to the skin's needs, optimising skin health for every skin type, texture and concern. VicoSkin launched with industry praise and support from Harper's Bazaar, Vogue, The Sunday Times and the Evening Standard.
Explore Treatments